Divorce Lawyer In Montgomery County
Experienced Attorneys Guiding You Through Your Divorce in Montgomery, Bucks, Chester, Delaware, Philadelphia Counties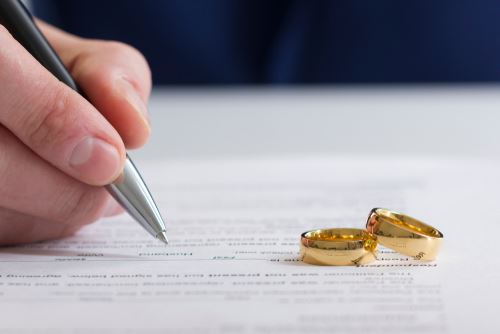 At Shemtob Draganosky Taylor, we understand that every person's story is different and that what is right for one person will not necessarily be right for another. We will discuss where you are in the divorce process and the best course of action in your specific circumstances. We will work with you closely to help you determine your best strategy and provide you with options to help you make the right decisions for your future.
Our attorneys are highly skilled in divorce matters, and we are prepared to resolve your divorce disputes through alternative dispute resolution services as well as through litigation. We will integrate your goals and needs into our legal strategy to champion your interests in your divorce case.
Call (215) 544-3974 or contact us online to get started.
How Do I File For Divorce in Pennsylvania?
To begin the divorce process, a spouse will enlist the help of a divorce lawyer to file a "complaint" on one of three grounds:
Mutual consent;
Separation of 1 year or more; or
One spouse's fault (e.g., adultery).
Note that to file for divorce in Pennsylvania, one spouse must have lived in the state for at least 6 months prior to filing.
How Will A Divorce Lawyer In Montgomery County Help Me?
The divorce process can be tricky and stressful. Our divorce lawyers have worked with many individuals filing for divorce and understand the difficult time that you may be going through right now. When you hire our divorce attorneys at Shemtob Draganosky Taylor, you are not only going to be working with legal experts who have years of combined experience, but with people who genuinely care and want to support you.
A divorce lawyer will:
Help you file your paperwork correctly
Help you avoid costly mistakes that may delay the process
Ensure a smooth divorce process
Protect your rights and your future
Fiercely represent you in court
Provide you with important legal counseling
Answer all of your questions and provide you with clarity
Help you with various family law matters (including child support, child custody, and our spousal support)
Help to alleviate stress levels and support you emotionally
Effectively negotiate on your behalf for favorable outcomes regarding various family matters
Contact our divorce lawyers in Montgomery County to schedule a free consultation and to learn more about what we can do to help smooth the divorce process for you.
Your Consultation with Divorce Attorney Shemtob Draganosky Taylor
At our initial consultation, we will review in detail your income, assets, and debts. You will learn about divorce in general and how divorce in Pennsylvania works. We will help you understand the issues involved in divorce as they pertain to you and your family.
In addition, you will learn how Pennsylvania approaches property division, support, and alimony issues. We will also discuss child custody and child support if it applies to your divorce. We will provide candid information about how divorce may impact your financial situation. We pride ourselves on working with you to optimize your best results right from the start. Our practice regularly represents both men and women in divorces.
We believe in resolving divorce issues without the necessity of going to court if possible. We successfully resolve many cases through negotiation and other forms of alternative dispute resolution. However, while settling a case is our goal, we are prepared to litigate to protect the rights of our clients.
Divorce is not easy. We believe your divorce should be done right. At Shemtob Draganosky Taylor, we work to ensure that our clients feel as comfortable as possible throughout this emotional process. We explain the legal issues about divorce to our clients so that they are empowered to make well-informed decisions.
Suggested Reading:
Contact Shemtob Draganosky Taylor online or at (215) 544-3974 for legal help in your Montgomery County divorce.